The Queen has made the journey back to London by train after her traditional winter break at her Sandringham Estate in Norfolk.
Wearing a grey coat, black gloves and no headwear, she was escorted into King's Lynn station through a side entrance known as the Royal Gate on Monday.
The monarch was not joined by the Duke of Edinburgh as she boarded a Great Northern service.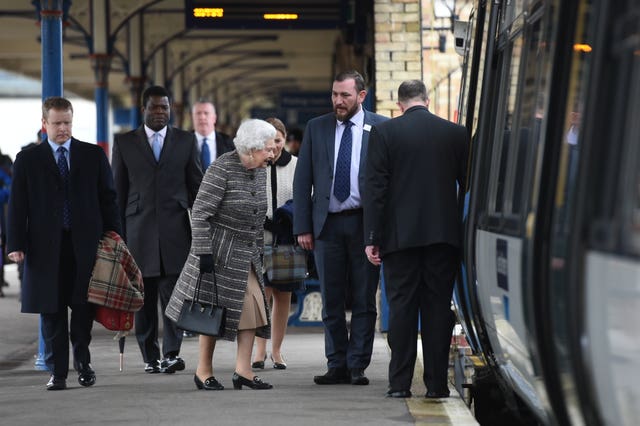 She made the journey after it was confirmed Prince Philip, 97, had surrendered his driving licence.
He voluntarily gave up his credentials to Norfolk Police on Saturday.
The Crown Prosecution Service is considering whether to bring charges over a crash that injured two women.